'Substantiation will be a key focus': ATO drums in tax time 2018 hit list
The tax office has further detailed what type of work-related expenses will be in focus this tax time and signalled a particular focus on documentation where "red flags" are automatically triggered in its system.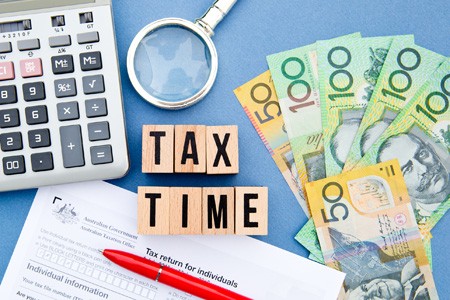 As part of its broader and heavily heralded clampdown on work-related deductions, the ATO said today that substantiation will be bumped up its priority list when it assesses suspect claims.
"It's important that you have a record of the expense and can demonstrate how you calculated your claims. Every year we disallow lots of claims because there is no evidence to prove the expense. Yet it's so easy to keep an electronic record," ATO assistant commissioner Kath Anderson said.
'Other' work-related expenses will be an area of focus for record-keeping, after $7.9 billion in claims were recorded last year between about 6.7 million Australian taxpayers.
Expenses of this nature can include home office, union fees, mobile phone and internet, overtime meals and tools and equipment.
The ATO is also warning against claiming private expenses where they are bundled with work expenses.
"We are seeing quite a few examples of people trying to claim the whole expense, including the private portion. Like some who incorrectly claim their entire phone and internet bundle, and others who claim an overseas study trip even though they had a holiday as part of the trip," Ms Anderson said.
Up to the commissioner level, the ATO has been publicly pushing its compliance focus on work-related deductions for several months.
The ATO's campaign has triggered concerns from professional associations. Most recently, CPA Australia said work-related deductions could well be on the chopping block in the May federal budget.
"We are of course waiting on the data, but CPA Australia is concerned that if the commissioner can't administer the current laws, there may well be a policy response required," head of policy and corporate affairs at CPA Australia, Paul Drum, told Accountants Daily last week.
Given the government's focus on returning the budget to surplus, and its axeing of popular deductions for property investors last year, CPA's hypothesis could come to fruition, but it would likely be to the detriment of small business and individuals.
"CPA Australia maintains its strong support for an equitable income tax system where all taxpayers — regardless of type — are able to claim tax deductions for qualifying expenses they have incurred in the derivation of their income," CPA Australia said in its pre-budget submission. 
"If the evidence shows the need for policy reform in this area it is important that any changes do not abrogate the right of all taxpayers to make any claims for WREs at all," CPA Australia said.
By: Katarina Taurian
​20 FEBRUARY 2018
accountantsdaily.com.au